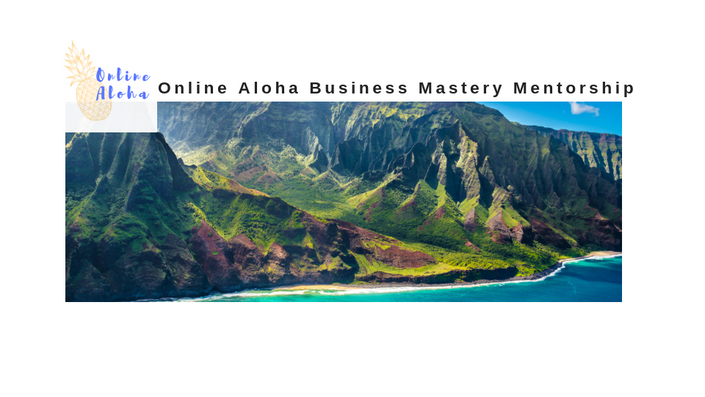 Online Aloha Business Mastery & Mentorship Program with Debbie Williamson & Kellie Lin Knott
Get details on this 3 month interactive (LIVE CALLS) life mentorship + business incubator + online training + private sessions.
Enroll in Course
Enroll Now! Starts September 8, 2019: ONLINE ALOHA (formerly Barefoot Business Breakthrough) is a 3 month mentorship & mastermind held via LIVE video calls, optional private sessions + our self-paced online training platform.
Join hosts Debbie Williamson and Kellie Lin Knott for Live Mastermind Calls and support designed to get you powerfully into action in your business and in life. Registration is now open (payment plan or pay in full for discount) for our next course starting on September 8, 2019!
Work with us in an intimate small group mastermind setting via Live Video Call to innovate your current business or create a new one. Online Aloha is more than just a robust online training with fresh and relevant tools and tips that you can access anytime; it's a mentorship and mastermind program with live access to us (Debbie and Kellie Lin) and other powerful women ready to create what's next in their businesses.

Be Mentored. Be Inspired. Inspire Others.

Many people have come to us to create their best business and life when other options fell short.
You're not alone. It's no mistake you're here. Welcome to Online Aloha. See all that's included (and available packages) below.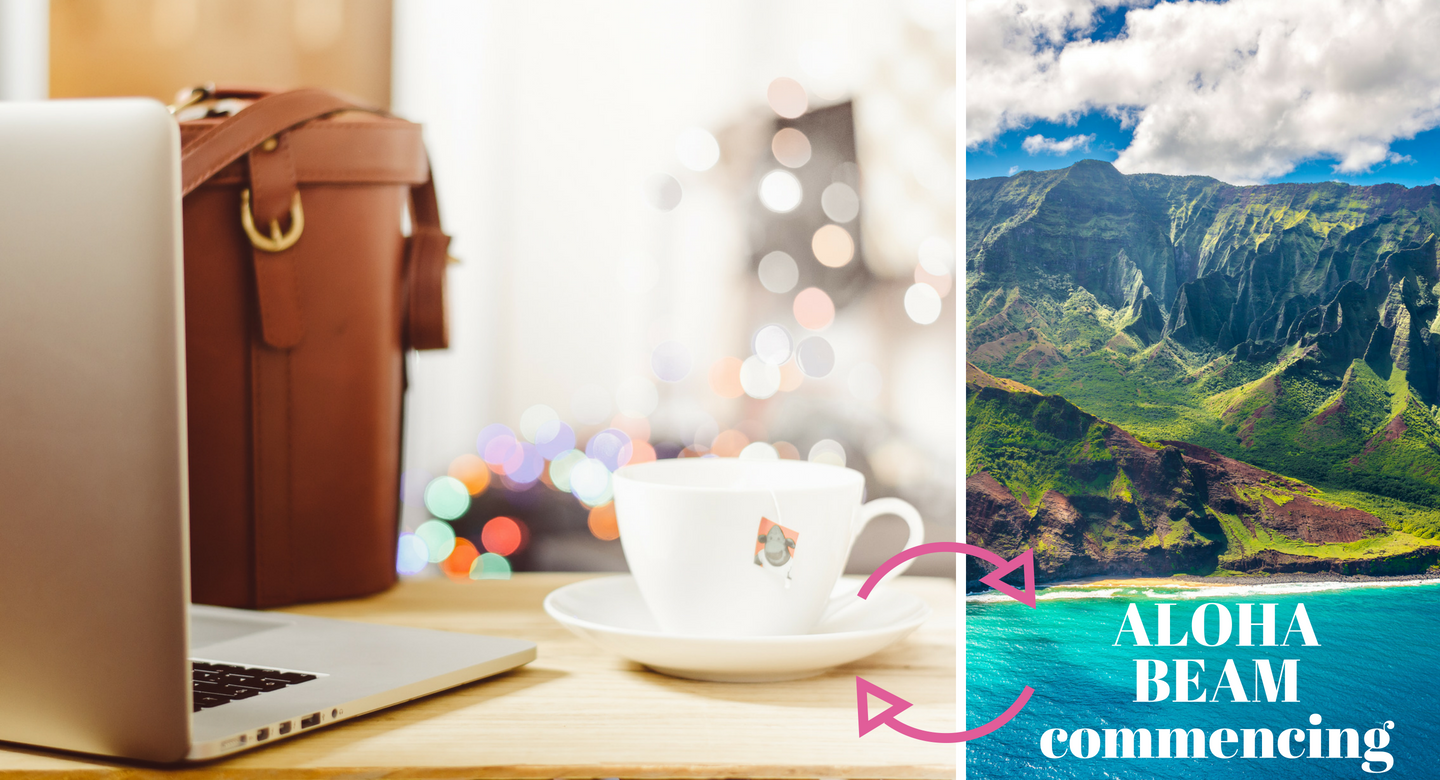 Online Aloha Includes...
(All Participant Packages (Ohana, Mana & Aloha VIP include the items below):
6 LIVE

Online

Aloha

Group Mentorship Calls w/Debbie and Kellie (two 45 minute zoom calls per month for 3 months) featuring tools to invite Aloha into your business & life
Business Incubator + live support & community via private Online Aloha Facebook group
Video Replay Access for times when you can't make the class in real time
3 e-books (Overnight Oats, Super Smoothies, Raw Popcorn) by Deborah Williamson
1 Audio Yoga Nidra by Debbie
Weekly Facebook prompts to inspire action & greater success
Optional Private Mentorship Sessions (live video call) and Soul Path Reading (with our personal coach & psychic) for those who sign up with Aloha VIP package.
(Meeting times, pricing and Commonly Asked Questions below)...

Live Support & Custom Content
Our Business Incubator forum will be held on Facebook in a highly interactive secret group just for Online Aloha Insiders. Get twice weekly prompts to keep you in action, and have daily access to facilitators for questions and support.
While participation in the Facebook is optional and self-paced (check in whenever you like), we read your answers to questions and interact with your comments on posts to help craft the most relevant live content for you and your small group.
The 6 Included (2 per month) Live Online Aloha Calls will feature topics that come up from your immediate needs as we learn about them in the Online Aloha Insiders group on Facebook. Simply put, the more you participate, the better we can serve you.
Meeting Times for Live, Interactive Video Mentoring Sessions (Group) ***
This course meets LIVE at 7pm central / 8pm eastern on the following Sundays:
September 8 & 15
October 6 & 20
November 3 & 17
*** Additional private sessions will be scheduled for ALOHA VIP or MANA FEATURED participants, as these packages include additional mentorship time with Debbie & Kellie or the coach of your choice (as well as other extras - see details in pricing)
Frequently Asked Questions
What are the course dates and times?
This course meets on the following Sundays: Sept 8 & 15; Oct 6 & 20; Nov 3 & 17. The sessions start at 7:00 pm central time / 8:00 pm eastern time. If you can't watch live, videos will be uploaded to the online training site within 48 hours for instant replay access.
How do I use my discount code to get additional money off published prices?
If you have a discount code, click to add it in when prompted to get a discount off the regular pricing above. After you select your package option, in step two, you'll see the words "ADD COUPON". Click on ADD COUPON and enter in and save your code. Pricing will be updated to reflect your discount before final check out. DO NOT COMPLETE CHECK OUT IF THE DISCOUNT WAS NOT APPLIED. Text Kellie at 808-631-9534 for help.
When can I get access to course content?
You will have access to any pre-populated course content starting on Feb 3. The course also includes 6 LIVE Interactive video group mentorship sessions which you are encouraged (but not required) to attend in real time. If you miss a session, you can watch it in the replay section after the fact. See details and times for the LIVE sessions below.
How long do I have access to the course content and replay videos?
You will have access to THIS VERSION of the program for life. You will also have access to any Live Mentorship sessions you missed in the course video replay section for entirety of these dates. Each time we run Online Aloha, we offer new curriculum, new live calls with new topics, and we coach you personally with whatever you are working on at the time.
How will I get access to attend the LIVE interactive video sessions?
The live sessions will be offered via Zoom Chat, and you will find the link for each session posted in the online course the day before the session runs. Simply click the link to open and watch on smart device or computer. Computers offer an advantage in that you can see the running chatstream from the group while watching the live content.
What kind of interaction will I have with course facilitators, Debbie and Kellie during this program?
In the LIVE Interactive group video sessions, Aloha VIP and Mana Featured Participants will interact via chat and on camera voice/video, while Ohana Participants will interact only via chat. Mana Featured Participants also get one private mentorship session with Debbie/Kellie (video chat), and Aloha VIP Participants get THREE private mentorship sessions with Debbie/Kellie (video chat) and one Transformational Coaching session with one of Debbie & Kellie's favorite coaches. In addition, all participants will have 24/7 access to a private facebook group monitored by Debbie and Kellie for support in between sessions.
What is your cancellation policy?
All sales are final and non-transferable at time of sale. There are no refunds.
Your Instructor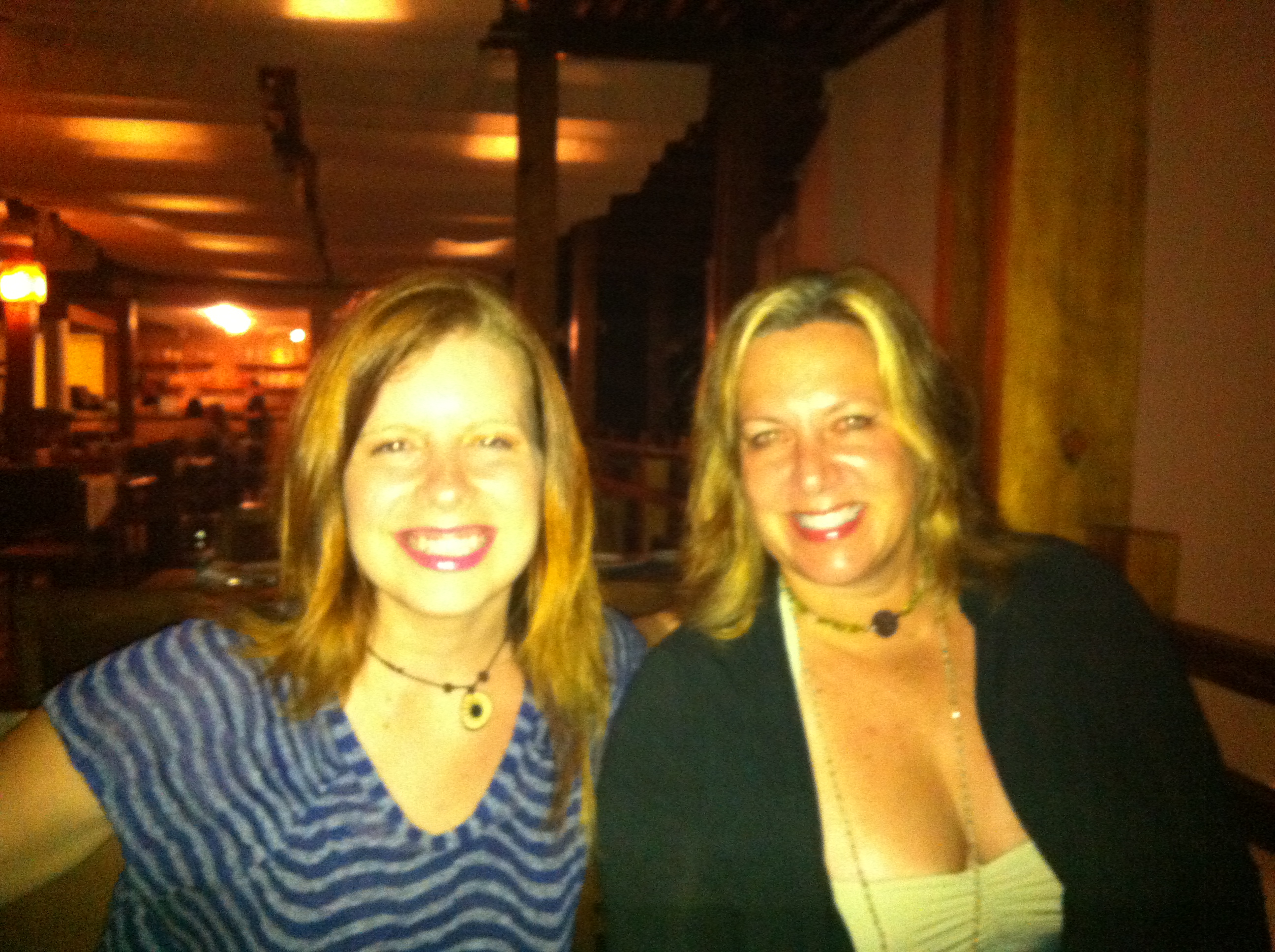 Longtime collaborators, Kellie Lin Knott and Debbie Williamson, have worked together for well over a decade creating inspirational retreats, trainings and content for their own programs and for others. Both equal parts biz maven and artist, Debbie & Kellie value creativity, technical skill and improvisation with equal measure. They seek to help their clients improve their lives through education, once in a lifetime experiences, and business and personal mentorships.
Previously available to audiences only in person, Kellie Lin and Debbie launched Life Mastery Business Academy / Online Aloha in the summer of 2018 to make their teachings and offerings accessible 24/7 online to friends new and old.
ABOUT DEBBIE: In addition to her work with Life Mastery Business Academy, Debbie is the founder and owner of Wild Kauai Chocolate, a Bean to Bar Chocolate shop, where she sells her delicious chocolate and teaches chocolate making. Debbie just released her first book, entitled Re: Fresh - Adventures in Yoga, Eating & Purposeful Living and is hard at work on her next one (working title: Chasing Chocolate) about the stories and circumstances that led her to sell all of her yoga studios and businesses to move from Wisconsin to Hawaii to open her chocolate shop.
ABOUT KELLIE LIN: Kellie Lin Knott is an award-winning songwriter and creativity coach and just released a full length acoustic pop album (The World Awake - with lyrics co-written by Debbie) themed with issues of love, personal faith and moving through struggle with grace. She continues to write music and also plays country music all over the island of Kauai. In addition to all of the above, Kellie does select ghost writing, marketing and web projects for people she really, really likes.
Hard workers both, Debbie & Kellie none-the-less love to laugh and find adventure, ease & joy in Every Corner.
A message from Debbie & Kellie:
We miss being in front of you in person at events and definitely want to continue to be a big part of your life. Instead of seeing you in workshops and trainings around the country, we want to be there for you when (and where) you need us most - right in your own home or a click away, anywhere. Allow us to assist you in feeling connected, supported and inspired!